Augmented Reality Clothing
AR CLOTHING
items with augmented reality effects
FFFACE.ME x FINCH
We showcase our looks via digital more frequently than offline nowadays. That is why FINCH, in collaboration with FFFACE is keen to help you customize your digital look. These garments look ordinary until you activate them.
Our new drop features Art Works and AR Layers by world-renowned Artists: Waone Interesni Kazki, Denis Rossiev, Wondermilk Studio, Ines Alpha, Aleksey Efremov, Манжос, Snizhana Chernetska.
FINCH x UFW
limited geeks' series and
official merch of Ukrainian Fashion Week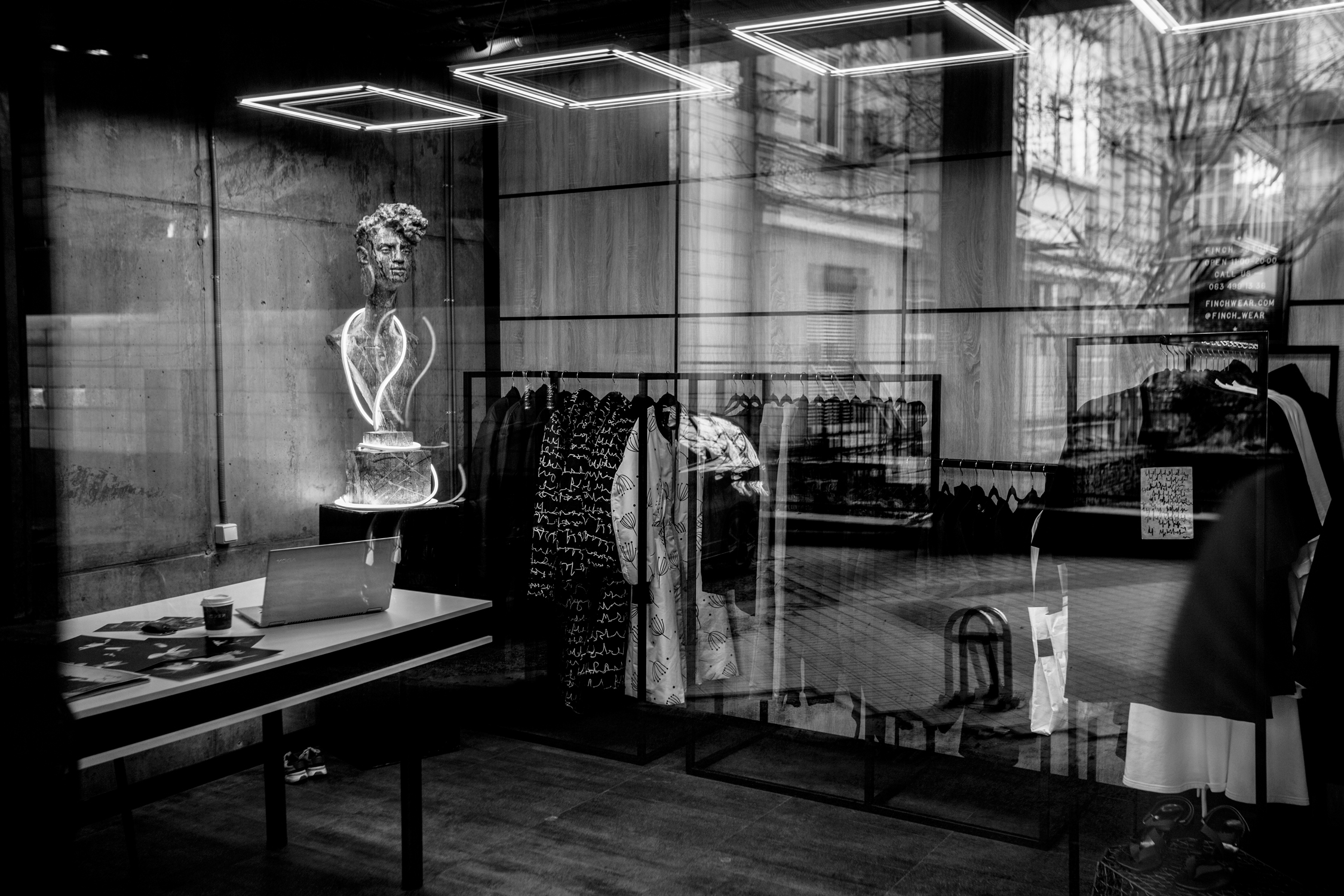 FINCH showroom address: 20, Velyka Zhytomyrska Str, Kyiv (the archway on the left of City Zen Cafe).
Since December 2018 FINCH corner in the oldest department store TSUM Kyiv is closed.
We are open for cooperation and always search for new representatives abroad, working only with the best sellers.
Our showrooms list is being constantly changing, so stay tuned:
WHAT'S IMPORTANT ABOUT FINCH?
UNIQUE DESIGN
All models released in limited series. Custom prints made specially for FINCH, premium fabrics. The unique image is very important, but your convenience is at the 1st place for us!
INTERNATIONAL SHIPPING
Free worldwide shipping for the $200+ orders. Free address delivery to Ukraine for only 2 days. For tailoring or slight size customization — plus 7 to 14 days.
WARRANTY AND REFUND
Top quality guaranteed. However, you can still return the item within 14 days of receipt, if you feel like doing so. The refund excludes bank fees.
ABOUT COOPERATION WITH FINCH
We do not work with the third party Ukrainian online stores, focusing on cooperation with global and designer niche sales platforms. The range of FINCH merchandise for each offline store around the globe varies depending on the marketing and sales analytic.
Due to this specificity there's no store with full FINCH assortment. Usually the signature items can be ordered on our web site and sewn customly, while typical size range represented in the offline stores along with the basic items.
FINCH has limited working with small Ukrainian stores in order to generate maximum range in one place — the showroon in Kyiv — and completely pro-supervise customer service. Nevertheless, our Ukrainian Fashion Geek series available in Vsi.Svoi store.
If you're a stockist representative or wholesale buyer you can contact us directly and request the information for further collaboration – for instance the lookbook and/or line sheet for the appropriate collection.
IF YOU LIKE FINCH, SHARE IT WITH A FRIEND!